the News
---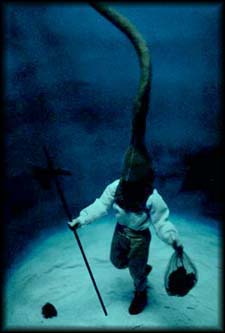 06/02/2004 - Trevor Dunn's Trio-Convulsant's next record, Sister Phantom Owl Fish, will be out on Ipecac Recordings July 13. There's no other details at the moment.
05/27/2004 - The WoM has been updated... Book of Horizons is out, and it is available through WoM associate, Lobefood.
11/04/2003 - Word from Revolver USA is that the first SC3 record, Book of Horizons, of the the trilogy Book of Truth will be out by late February or March. Domain Cleveland records will be releasing a compilation on Nov. 15 with a new SC3 track on it and other pieces by Dalek, Daiquiri, Tub Ring, and more. Mike Patton will be playing on Dan The Automator's new record (no more information is available on that).
10/08/2003 - The good news is that WoM is stating that the first SC3 record of the Book of Truth trilogy will be out in the first quarter of 2004. The bad news is that Ipecac Recordings the new Fantômas record, Delirium Cordia has been postponed until further notice, because of packaging issues.
09/26/2003 - According to Web of Mimicry, the first SC3 album of the trilogy, Book of Truth, will be out circa Winter of 2004. Also, another Estradasphere album along with a DVD (probably of the tour they did in either 2001 or 2002) will be out around that time. Their new album, Quadropus will be out on Oct. 21. And of course you know that Oct. 7 is when Fantômas' Delirium Cordia comes out.
08/25/2003 - The Steve Balderson film (writer, co-producer, director), Firecracker, is still in production with Mike Patton cast as the lead character, Frank. Patton was originally cast as one of Frank's green elves, but since Dennis Hopper (Blue Velvet, Apocalypse Now) has departed (as well as Deborah Harry), Balderson convinced Patton to accept the main role.
07/10/2003 - Trevor Dunn is on the new Filmworks record by John Zorn, XIV: Hiding & Seeking. You can check that out at Tzadik, and check his site under the New York recordings for a documentary he scored, called Consuming Capitalism, and an improv record called Twice Told Tales (on the DIW label).
05/22/2003 - Fantômas has contributed a track to the upcoming John Zorn record, Masada Anniversary Edition Vol. 3 - The Unknown Masada. Patton has already recorded for volume 2, a new arrangement of Kochot from the Masada book. Check out Tzadik for more details.
05/03/2003 - Tomahawk's new record, Mit Gas, will be released in May 6 on Ipecac Recordings. As for a Patton & The X-Ecutioners release, wait until next year. The current working title for the upcoming Fantômas record, due in September, is Shaq Owns You. They will also finish up their 4th record for next year. Mimicry Records should be releasing Estradasphere's new record, Quadropus around November. The debut s/t from Dengue Fever will be released June 16. Keep checking those respective label's sites for more info as it comes... And Neil Hamburger will be on the ABC midnight show, Jimmy Kimmel Live, on May 6.
03/21/2003 - The bad news is that Bär McKinnon's solo shows have been postponed until May. But new dates have not been confirmed, and who knows if the shows will go on (hopefully they will). Dengue Fever's self-titled debut album will be Mimicry Records' next release on June 16.
03/03/2003 - Bär McKinnon will be playing three solo shows in Australia. The dates are as follows:
March 21, Melbourne @ The Green Room; March 22, Melbourne @ Dream Nightclub; March 23, Fitzroy @ Bar Open. Neil Hamburger will be opening.
12/16/2002 - Tomahawk are nearly finished their new record for April, 2003. Fantômas are in the studio working on the 20-piece composition, looking to be released in the summer of 2003. Peeping Tom has done some more preproduction (album slated for 2004). On December 30, Mike Patton and Merzbow will be playing in San Francisco at the Great American Music Hall as Maldoror (first US appearance) at the annual Ipecac Recordings end of year party. Secret Chiefs 3 will be releasing a three-part album in 2003, The Book of Truth. There is the possibility of two tours in the second half. Sleepytime Gorilla Museum will be releasing their next album on Trey's Mimicry Records, and they may tour with Estradasphere in the summer of 2003. Estradasphere will be releasing their new record in August.