the News
---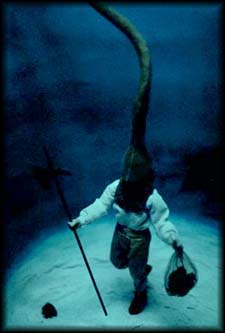 | Current News |
07/28/2002 - The Irony Is A Dead Scene EP by the Dillinger Escape Plan will be released August 27 on Epitaph Records.
03/29/2002 - Tim Smolens' (bass, Estradasphere) new boy band project, ISS, will be releasing the first of their two albums on Mimicry Records. Forget About the Girl will be available on the Estradasphere tour, which begins tonight, while Mimicry will begin shipping April 26.
02/08/2002 - Danubius will be releasing their self-titled album on Trey's Mimicry Records.
01/29/2002 - Mike Patton will be playing in Australia at The Tote, February 4 in Melbourne, and at Club 77, February 8 in Sydney. Ipecac has more news on pending releases and the openers for the upcoming European Tomahawk tour.
01/17/2002 - The Ipecac site has updated the details on the Melvinfantômas Big Band show from New Year's Eve 2000, titled Millennium Monsterworks, to be released on April 2. The track listing is up.
01/10/2002 - Granfaloon Bus are releasing their 7th album, Exploded View, later this month. Danny Heifetz and Virgil Shaw are both guesting on the new record.
01/08/2002 - Dave Lombardo has been in Fantômas full-time recently, but now will be guest-touring with Slayer as their drummer on their next tour in support of God Hates Us All, which begins January 18 in Tampa Bay. Lombardo is not in permanent, as he is also right now working on solo material. News worth mentioning for all the traditional Slayer fans.
12/23/2001 - The Melvinfantômas Big Band show from last year is ready. It is scheduled to be released in March/April 2002.
12/20/2001 - Most of you know about the Tomahawk dates already, but there are now Lovage dates, which are available in the Tour section. Also, Ipecac has announced that Pom Pom will be the opening act at their annual New Year's Eve show. Pom Pom were recently signed to the label.
12/08/2001 - Ipecac Recordings have announced that the headliners at their annual New Year's Eve show, at Slim's, SF, will be Tomahawk, Melvins, and Dan The Automator. More info on that show to be released. Also, last year's show, Melvinfantômas Big Band, may be released in March.
11/23/2001 - Ipecac Recordings will be having their New Year's Eve show at Slim's in San Francisco. Tomahawk and The Melvins have been confirmed for the show. Also, Tomahawk will tour in Australia between January 30 - February 9. They will also tour Europe from February 14 - March 14. Also, the Web of Mimicry has no more stock of Faxed Head's Chiropractic.
10/25/2001 - Peeping Tom has unexpectedly been dropped from Reprise Records. Reasons for this have not been disclosed.
10/10/2001 - More Tomahawk dates have been confirmed and listed on the Ipecac site. Also found some new info on Danny Heifetz's project, Barefoot Hockey Goalie. Their site has info on ordering their record.
09/22/2001 - The Dillinger Compound reports that Mike Patton will be working with Dillinger Escape Plan on their upcoming 18 minute EP. Tomahawk have three dates confirmed with a promo track, Flashback, on the Ipecac Recordings site.
08/30/2001 - Various sources are reporting that the rumors about Mike joining the Dillinger Escape Plan are true. Mike also recently turned down an offer to join INXS. Check the DEP site for more information on this issue.
08/29/2001 - Atomsmasher will be opening up for Fantômas during their upcoming North American tour. Chicks On Speed are off the bill (reason unverified). For 30-second Real Audio clips of the new Secret Chiefs 3 album, Book M, visit the Midheaven page.
08/21/2001 - Most of the Fantômas dates have been confirmed and are available on the Ipecac Recordings website. The shows from September 20 to October 5 are with Tool, and they won't be headlining that portion of the tour. Some dates' information is subject to change, so keep checking your local venue and the Ipecac Calendar to see if they are playing in your town.
07/27/2001 - Last night there was a big update from Ipecac Recordings. Fantômas will be touring with Chicks on Speed from September 4 - 21 on the West Coast and midwest US. Then from 22 - October 7, they will open for Tool on the East Coast. The Tomahawk debut will be released October 31, followed by a tour in the US in November. Early next year, they will tour Europe and Australia. The Melvinfantômas Big Band show, which took place last New Year's Eve, is currently being worked on for a release. More info at the site.
07/25/2001 - Most of you probably heard BBC Radio 1's Mary-Anne Hobbs interview Mike Patton on the 17th. He confirmed that Tomahawk would release their debut in October on Ipecac Recordings and then tour the US in November. The new Secret Chiefs 3 album, Book M and the new Estradasphere album, Buck Fever, are available for advance order at the Revolver USA site (with press release and cover art) and at the Web of Mimicry. The release dates for both CD's are September 10, and no delays are expected. You can advance order Book M here at CDNOW and Buck Fever here.
07/05/2001 - The Web of Mimicry has updated their releases section with Estradasphere's new album Buck Fever scheduled for September 10.
07/02/2001 - Faxed Head have another date posted this month in Santa Rosa on July 7. Keep checking their site for more extensive information on their touring and the new album, Chiropractic.