the News
---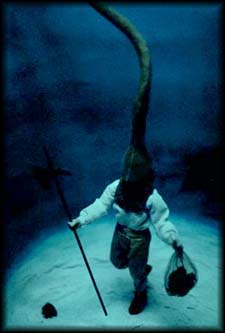 | News of July 2000 - June 2001 |
06/20/2001 - Fantômas dates in Australia have been posted on the Ipecac Recordings site. The tour begins in August.
06/15/2001 - The Faxed Head website has posted dates for their upcoming Canadian tour. First in July, the band will perform a couple of dates in San Francisco and Sacramento. Then in early August they will play in Hamilton, Toronto, Ottawa, and then in Montreal. Daiquiri will be the opening act for the Canadian dates. Keep checking the sites for details/changes.
06/12/2001 - The Official Daiquiri website says that they will be opening up for Faxed Head on their tour this summer. Keep checking both sites for more details on this pending tour.
06/08/2001 - According to the Web of Mimicry, the new Secret Chiefs 3 album, Book M, will be released September 10. Fantômas will be touring Australia during the last two weeks of August. In September they will tour the US. Also Tomahawk will tour in November.
05/27/2001 - According to Ipecac Recordings, Mike Patton's Peeping Tom project will be signed to Reprise Records, Faith No More's former label. Also Mike Patton will be acting in a movie, Amnesia directed by Oscar winner, Gabriele Salvatores.
05/21/2001 - Faxed Head's Chiropractic has been pushed back for a June 18 release by Revolver USA. You can pre-order the album at the Web of Mimicry. You can advance order this album at CDNOW. The new Fantômas album, The Director's Cut is also available for advance order here.
05/02/2001 - The Web of Mimicry has updated its site on the upcoming Faxed Head album, Chiropractic. The CD release date is June 4.
04/19/2001 - According to Bungle Fever, Mike Patton will be acting in a film, Firecracker, by Steve Balderson, starring Dennis Hopper, Sally Kirkland, and Deborah Harry.
04/17/2001 - Today is the day that Mimicry Recordings are expected to release Estradasphere's EP, The Silent Elk of Yesterday. The band's website is selling it online. Faxed Head's new album, Chiropractic, is scheduled to be released on June 4. The new SC3 may be released as late as August. Also Ipecac has announced new dates in Europe for Fantômas.
04/06/2001 - John Zorn's new album, The Gift has been released on his label, Tzadik. Trevor Dunn and Mike Patton both make special guest appearances.
04/03/2001 - The tracks on Fantômas' new album of soundtrack covers, The Director's Cut, due out July 24 are: "The Godfather" (Nino Rota); "The Golem" (Karl-Ernst Sasse); "Spider Baby" (Ronald Stein); "One Step Beyond" (Harry Lubin); "Night Of The Hunter" (Walter Schumann); "Cape Fear" (Bernard Herrmann); "Experiment In Terror" (Henry Mancini); "The Omen" (Jerry Goldsmith); "Vendetta" (John Barry); "Twin Peaks - Fire Walk With Me" (Angelo Badalamenti); "The Devil Rides Out" (James Bernard); "Henry: Portrait Of A Serial Killer" (John McNaughton); "Rosemary's Baby" (Krzysztof Komeda); "Investigation Of A Citizen Above Suspicion" (Ennio Morricone); "Charade" (Henry Mancini); "Flashdance - What A Feeling" (Irene Cara). Check the Ipecac Recordings website for more.
03/27/2001 - The Silent Elk of Yesterday, Estradasphere's new EP, will have a CD release party on May 12 held at Palookaville in Santa Cruz, CA.
03/21/2001 - The first single off Estradasphere's new album, Buck Fever, is The Silent Elk of Yesterday. This will also be a live EP released with the new album on Trey's Mimicry Recordings. Their new home video, These Are The Days, is an independent release, which can be purchased through their online store at the website (and probably at shows too).
03/17/2001 - The new Fantômas record will be called The Director's Cut (IPC-17), with 15 cover soundtrack songs, which will hopefully be released in June or July. Ipecac will have some upcoming news on their touring plans.
03/14/2001 - The new Faxed Head new album, Chiropractic is scheduled to be released in June on Mimicry Recordings. It will have nine songs.
03/01/2001 - Fantômas will be playing at the Festival Internationale Musique Actuelle de Victoriaville in Victoriaville, Quebec on May 20. Other musicians include John Zorn / Fred Frith / Dave Lombardo / Bill Laswell, of the few. The site is in French, but the program tells you there will be many interesting spectacles.
02/21/2001 - After some news from Web Of Mimicry, Ipecac Recordings have some of their own. DJ Eddie Def's Inner Scratch Demons will be released in March; Melvins' Colossus Of Destiny will be released in April; and eX-Girl's new album, Back To The Mono Kero will be released in May; Sensational will release his album Get On My Page in June. These releases are confirmed. There is a lot more information/speculation/rumors on the website's News section, so check it out!
02/19/2001 - Huge news from The Web Of Mimicry. There are three new releases upcoming for Mimicry Recordings. The releases are Secret Chiefs 3's new record, Book M, Faxed Head's long-rumored third album, Chiropractic, and Estradasphere's second album, Buck Fever. Keep checking WoM for new info on these releases. Hopefully at somepoint in the future, Faxed Head can have their two albums, Uncomfortable But Free and Exhumed At Birth, reissued as well.
02/02/2001 - Junk Genius, one of Trevor Dunn's jazz groups are touring the West Coast right now. The mini-tour began yesterday in Eugene, Oregon. Check the Upcoming Shows section of Trevor's Official site for the other dates. Also the new Secret Chiefs 3 record may be released in May. There's also an Estradasphere home video that's coming out in the middle of this month, title These Are The Days. Not sure whether it'll be on Mimicry Records though.
01/17/2001 - Tomahawk is the chosen name of the new project involving Patton, Duane Denison, Kevin Rutmanis and John Stanier.
01/10/2001 - DJ Eddie Def's Ipecac debut, Inner Scratch Demons is scheduled to be released on March 20th (IPC-13). In April, The Melvins will release a live noise album called Colossus of Destiny (IPC-14). The Melvins will also tour after this release.
01/08/2001 - The working title for Fantômas' new album (the one with new material) is The Gullible Guillotine.
12/18/2000 - Mr. Bungle are featured in the current issue (No. 85) of Terrorizer with Cradle of Filth on the cover.
12/14/2000 - Lots of news from the Ipecac Recordings News section. DJ Eddie Def has completed "Inner Scratch Demons," his first Ipecac release due in Feb/March. Ipecac is working on releasing the new eX-Girl album and the two new MSR Madness song/poem albums. Sensational is recording his Ipecac debut and the Melvins will begin recording soon for a new studio album, due next Fall. There may also be live and studio reissues too. Justin Broaderick of Godflesh and Kevin Martin from GOD are at work on an unnamed project for Ipecac. Fantômas, as promised will be releasing two new albums. Hinted in past interviews, one will be an album of soundtrack covers, and the other a new original Fantômas album, which is not supposed to sound like Book 1. Peeping Tom will be recorded next spring/summer and is apparently getting rave reviews from labels. No other news on this project. The rock band, featuring the lineup of Duane Denison, the ex-Jesus Lizard guitarist, John Stanier, ex-Helmet drummer, Kevin Rutmanis of the Melvins and of course Mike Patton. No plans from Mr. Bungle though.
12/05/2000 - Moonraker has been confirmed to play at the Knitting Factory on December 18, the night after Fantômas plays. Moonraker originally performed on June 19, 1999, with the lineup of Mike Patton, DJ Eddie Def, and Agata of Melt-Banana. Buckethead will be playing guitar in place of Agata this time.
12/01/2000 - Fantômas will play at the Knitting Factory in Los Angeles on December 17. No word on opening act.
11/13/2000 - Fantômas will begin their tour in Australia on the 16th, and continue through New Zealand and Tokyo, Japan. Ipecac Recordings have confirmed their New Years Eve show, titled Binge & Purge. Melvins and Fantômas will be sharing the same stage, calling themselves Melvinsfantômas. More details are at the Ipecac website. Also Ipecac has struck a distribution deal with Southern Records for distribution in Europe.
10/11/2000 - Fantômas are working on 2 new records, before heading out to Australia next month. The records should be released next year. DJ Eddie Def has completed his first album for Ipecac. The Melvins and eX-Girl, who opened for Fantômas this past summer in Europe, are both working on new records for Ipecac. The last 2 Ipecac releases for this year will be the Melvins "limited edition Trilogy triple gatefold vinyl picture disc" and the reissued Gluey Porch Treatments on CD with live bonus tracks. They'll be released in November. Keep checking the Ipecac Recordings website.
10/08/2000 - The new Dieselhed album, Chico and The Flute, is out now, available straight from Bong Load Custom Records. The Bicycle Tour will begin on October 12 in San Francisco at Slim's and will end on the 21st at Spaceland in Los Angeles. Keep checking the official Dieselhed site for confirmed dates.
08/26/2000 - Fantômas will tour Australia and play twice in Tokyo, Japan in November as planned earlier. Some dates are up on the Ipecac Recordings website under the Tour Dates. Some dates are pending/unconfirmed.
08/21/2000 - The members of Estradasphere will be appearing on the new Secret Chiefs 3 album. Trey will be producing the new Estradasphere album as well.
08/02/2000 - According to Pick-A-Winner Management, dates in Australia for Fantômas are pending for the last two weeks of November. Also there was an interview with Mike Patton on BBC Radio 1. It aired on Mary-Anne Hobbs' show at midnight. Topics covered included Fantômas, what the other Faith No More members are doing now, why today's music sucks, the incidents between him and Anthony Kiedes, and clearing up rumors about himself.
07/23/2000 - Danny Heifetz and his bandmates in Dieselhed have completed mixing their 5th album, which will be released in September. They will tour the West Coast this upcoming October. Keep checking the Bong Load Custom Records website for updates on the new album and tour.
07/16/2000 - There will be an interview/moment with Mr. Bungle in the next issue of The Blue Divide. In the current issue there is a review of one of their shows. Also the live trilogy of Ministry albums that were supposed to be released on Ipecac have been canceled.