the News
---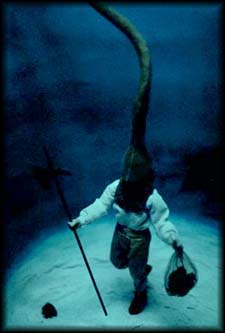 | News of July 1999 - June 2000 |
06/23/2000 - You can now advance order Secret Chiefs 3's reissued albums from CDNOW. The expected release dates for both First Grand Constitution & Bylaws and Second Grand Constitution & Bylaws are July 25, 2000. They will of course be available from the Web of Mimicry for $14.
06/15/2000 - On this Saturday, June 17, 2000, there will be a live interview with Danny Heifetz and Trey Spruance, live on the web at Break The Silence. The show will is from 9-11pm EST, 8-10pm CST, and 6-8pm PST. If you are in the Chicago area, then tune into 94.3 FM WJKL from 8-10pm. The live on air hotline is 847-742-9494, so you can talk to Trey and Danny! An MP3 of the interview will be available for download after the show, so keep checking their website. Thanks to Dave, the host of Break The Silence.
06/05/2000 - The WEB of MIMICRY are now accepting orders for the Secret Chiefs 3 albums, First Grand Constitution and Bylaws and Second Grand Constitution and Bylaws, which are being reissued on July 17. The albums will have one bonus track each. Also some unreleased stickers will be included. The cost for each album is $14 U.S (shipping/handling included). Soon the albums should appear in the major stores.
06/02/2000 - The Secret Chiefs 3 albums, First Grand Constitution and Bylaws and Second Grand Constitution and Bylaws will be reissued by Mimicry Records on July 17, 2000. No delays or hassles to get the albums, and they should be available in the major stores by the distribution of Revolver USA. The albums will be remastered with bonus tracks. You can listen to the SC3/Estradasphere show in Toronto, Ontario at Lee's Palace here.
05/29/2000 - Kid-606's album Down With The Scene will be released by Ipecac Recordings. You can advance order it right here. It is expected to be released on June 20th. Neil Hamburger's classic Great Phone Calls, which was originally released by the now defunct Amarillo Records is being reissued by Ipecac Recordings as well... It's on advance order right here at CDNOW. The expected release date is July 4th.
05/04/2000 - Fantômas are going to tour Europe this summer on the The Baby Needs A New Pair of Shoes Tour. The dates are here at the Ipecac Recordings Website. Dave Lombardo will be playing with John Zorn in London on two dates early in the tour. Also you can sign up on the Ipecac mailing list.
05/02/2000 - Kid-606's album, Down With The Scene, will be released off Ipecac on May 23. On May 30, The Lucky Stars will have their album, Hollywood & Western released as well. In June, Ministry will release the first album of their trilogy of live albums. The first one, Psalm 69 Tour 1992, is scheduled to be released on June 6. The second one, Sphinc Tour 1996, is scheduled to be released on July 25. The third one, Cli Tour 1999 for somewhere in November. The second Fantômas album, is aiming to be released in November.
04/17/2000 - The Secret Chiefs 3 Spring tour has had some more dates added and confirmed on the Web Of Mimicry. Also the First Grand Constitution and Bylaws and Second Grand Constitution and Bylaws will be reissued in late June or early July, on the Mimicry Recordings label, and will be distributed by Revolver USA.
04/10/2000 - The Web Of Mimicry have updated their Secret Chiefs 3 page, with their tour dates for the SC3 Spring Tour. With them will be Estradasphere. Check WoM for the details.
03/29/2000 - Mr. Bungle have completed the "Hide The Koalas" tour, and are taking a deaserved break. The new Secret Chiefs 3 album is almost finished. According to www.Ministry.nu and an interview with Mike Patton in Kerrang!, Ministry have left Warner Bros. Records, and are going to sign with Ipecac Recordings. They will release three live albums, each one from their last tours in 1992, '96, and '99. The Peeping Tom project is confirmed, but don't have any official info on it. Tour dates for later this year are pending for Bungle touring across Europe and South America.
01/06/2000 - The Web of Mimicry has opened its new Mimicry Records. The first release will be from Estradasphere, with their album "It's Understood" on March 9. Then the Secret Chiefs 3 albums will be reissued and released on Mimicry Records sometime in the spring. The Secret Chiefs 3 will be releasing their new album sometime after that. Right now SC3 is looking to tour in May or June with Estradasphere. The Melvins album, The Crybaby, has been pushed back for release on March 7.
01/01/2000 - First off - happy new year to all you Bungle fans worldwide... The last of the Melvins trilogy, The Crybaby, has been completed and here's a press release from Caroline Distribution about it. It will be released on February 8th. In March, Kid-606 will release his first album on Ipecac. Then in April, a country band called The Lucky Stars are releasing an album. Title is unknown right now.
12/10/99 - Unfortunately for Europe, Mr. Bungle have cancelled their January/February Winter Tour. Instead Mr. Bungle will tour during that time with System of a Down, Incubus, and Puya on the Sno-Core Tour across North America. Dates will be posted on the Tour section when they are confirmed. The Australian tour is still scheduled for March/April. The Tour of Europe will probably be when the Festivals start again next year. Thanks to Andy Couch for this info.
11/30/99 - Secret Chiefs 3's First Grand Constitution & By-Laws will be re-released by the Web Of Mimicry in March 2000.
11/29/99 - The Web Of Mimicry has been updated again. The Summer and Fall tours have been completed. Now the Winter Tour is in the works right now for late January 2000 across Europe. Check here and there...
11/24/99 - Danny is on Virgil Shaw's new solo album. It's called Quad Cities (on Box Kite Records). Got that from Dieselhed.com. Expect some news soon about a European tour.
11/21/99 - Not much news lately, but California has been (well it seems that way) in Europe through Slash/London. Go and get it if you don't have it yet. It's amazing.
11/01/99 - On the Fall tour, James Rotondi from Grassy Knoll is playing keyboards with Mr. Bungle, in place of Jeff Atridge. That from Bungle Fever.
10/30/99 - Fantômas are going out on tour, called the "Happy Freakin' Holidaze" tour 99. Opening for them will be KID 606, who have just signed with Ipecac. Tour dates are here on CV.
09/29/99 - The Web Of Mimicry are trying to establish their own Mr. Bungle merchandise site. Hopefully that will turn out good, alongside the rumor that the Distribution Fiasco has ended. Secret Chiefs 3 have begun recording their new album. No details though for now.
09/28/99 - The Maldoror album, She, is released today. On the Ipecac Recording News (at CV), info on more releases are there. The Kids Of Widney High have been signed and an album, titled Let's Get Busy, will be released on November 23rd, 1999. The Melvins third album, the Crybaby, will be released in January.
09/23/99 - Mike Patton an Merzbow's project, Maldoror, will be released on September 28th. You can order it from here.
09/12/99 - Mr. Bungle are gonna tour again starting October 20th through November 23rd!!! Here are a list of the following cities they'll come to: Las Vegas NV, Boulder CO, Columbia MO, Omaha NE, Chicago IL, Cleveland OH, Columbus OH, Cincinnati OH, Detroit/Pontiac MI on Halloween(!!), Toronto ON, Montreal PQ, Burlington VT, somewhere in NJ, New Haven CT, Providence RI, New York NY, Baltimore MD, somewhere in NC, Orlando FL, Athens GA, Nashville TN, Tulsa OK, Albuquerque NM, Tucson AZ , Los Angeles CA, and Anaheim CA. Greg Werckman has and is working on confirming dates for the second swing of the touring! More info to come. Check the Web Of Mimicry, since that's where they got it all. Check the new Tour section soon and hopefully some dates will be up!
09/09/99 - CHOM 97.7 FM here in Montreal have Mr. Bungle's California on their Rage Top Ten. California has been on their chart for six weeks and is currently at No. 7.
09/08/99 - Read off Dieselhed, that they have a tour that may take place on the West Coast in October. Also they have planned their next record for an early 2000 release off Bong Load.
09/07/99 - Mr. Bungle's photograph from 1991 is in the November issue of Metal Maniacs. It just mentions under the newsbits how Fu Manchu's new album is also called California. Also, Mike Patton will be on the new Sepultura EP, Tribus. He'll be singing on one track, titled "The Waste." Also there's a big Melvins interview in this issue.
08/26/99 - California is slated at number 9 on the CMJ weekly Top Ten charts.
08/21/99 - Okay, Mike Patton, along with others will be on John Zorn's new release, Taboo and Exile. The record should be released in October off Zorn's label, Tzadik. Other guests on the album will be guitar heroes Marc Ribot, Fred Frith and Robert Quine, bass renegade Bill Laswell, percussion masters Joey Baron, Dave Lombardo and Cyro Baptista, the Masada String Trio and vocalist Miho Hatori, alongside Patton. Theo has began work at a software company - I guess a Physics degree can get you a career quickly as well.
08/03/99 - Please excuse me for the big lack of updating. When I get back home next week, I'll get back on track. At the moment Mr. Bungle have been touring successfully. Guesting on tour for Bungle are Jeff Atridge playing keyboards and William Winant playing percussion. California is hot, and so you can request from specific radio stations to play one of the following tracks suggested by Pick-A-Winner Management: Sweet Charity, The Air-Conditioned Nightmare, and/or Retrovertigo. Also there is lots of new merchandise being sold on the tour. Mr. Bungle are currently yearning a Roland DJ 70 Mark 2 (with SCSI port) 32MB RAM. It's an old piece of hardware which may not be that easy to find - especially in big stores. Probably at pawn shops. In tech time today, and SCSI port is outdated. But this sampler is needed, so if you got one e-mail Pick-A-Winner Management. If I were you check Bungle Fever for the news until I return. Heather's redesigned site looks fabulous.
07/22/99 - California has been released two days ago in Canada. It has also been released in France. It's great of course.
07/09/99 - Sound clips up at the official WBR site. Here's some more dates confirmed: August 17 New Orleans at LA House of Blues August 18 Houston TX at (TBA, tentative) August 19 Austin TX at La Zona Rosa August 20 Dallas TX at Deep Elum (with Melvins, Hovercraft, Honky, and Dillinger) August 22 Tempe AZ at the Boston's August 23 San Diego CA at Canes (tentative) August 24 Pomona CA at Glass House (tentative) August 25 Ventura CA at Ventura Theater (tentative) August 27 Santa Cruz CA in Palookaville August 28 Petaluma CA at the Phoenix Theater
07/07/99 - Here's the worst news that's been confirmed that you may know already... Theobald Brooks Lengyel is no longer a member of Mr. Bungle. Unfortunately, the alto sax, horn, and keyboardist since 1985 has left without reason. Manager Greg Werckman told me he'll catch up with Theo and ask him why Theo left, and what's next. Let's wish Theo and Mr. Bungle the best, and hope that the future carries on the same gold that it did in the past.
07/06/99 - Mr. Bungle's opening acts on San Francisco and West Hollywood dates are Kids of Whidney High. Dilinger Escape Plan will be opening for them on every other date, except in West Hollywood, San Francisco, Toronto, and Virginia Beach. More to come as it comes.
07/01/99 - Mr. Bungle will be chatting on SonicNet/Yahoo! at 8 P.M. EST/5 P.M. PDT on July 26th about the new record and tour. This is official.