the News
---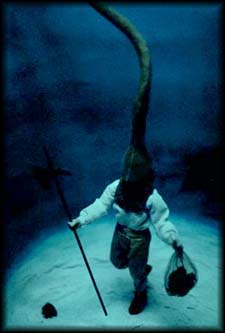 | News of January - June 1999 |
06/30/99 - The official Mr. Bungle site by Warner Bros. Records has been updated and will re-launch soon. The Web Of Mimicry has once again been updated. According to a friend of Mr. Bungle's, California will be released on July 20th by Warner Canada. Unfortuantely, there is no word yet on international release. Keep your fingers crossed on both hands on the release.
06/27/99 - Here are some more unconfirmed tour dates that the WoM have released:
10-8 Spartanburg SC at Ground Zero
11-8 Atlanta GA at Cotton Club
13-8 St. Petersburg FL at State Theater
14-8 Orlando FL at Sapphire Supper Club
15-8 Jacksonville FL at Fat Cat
17-8 New Orleans LA at House of Blues
18-8 Houston TX (TBA)
19-8 Austin TX at La Zona Rosa
20-8 Dallas TX (TBA)
22-8 Phoenix AZ (TBA)
23-8 San Diego CA at Canes
24-8 Pomona CA at Glass House
25-8 Ventura CA at Ventura Theater
26-8 Petaluma CA at Phoenix Theater
27-8 Santa Cruz CA at Palookaville
06/22/99 - Mr. Bungle has made headlines at MTV. Read the tidbit article here.
06/21/99 - Unfortunately for Mr. Bungle fans who live anywhere else in the world, besides North America, you may have to wait for a release date on California. If you're on the CV2 list, you know what I"m talking. Andy forwarded a message from Pick-A-Winner Management, and since Slash/London, who distributes Bungle's records in Europe, have been bought by Universal, things have been screwed up, and it seems as if Universal don't care. Remember if you are a huge fan like myself and others you can order it here at CDNOW.
06/18/99 - Andy has received word of three more Mr. Bungle tour dates. Here they are:
8-5 Avalon Boston, MA
8-6 9:30 Club Washington, DC
8-7 The Trocadero Philadelphia, PA
06/17/99 - Mr. Bungle's California tour of the US is carved in stone. Andy sent this info in, which he probably got from manager, Greg Werckman. More dates to come... Here's the dates for now:
7-13 Slim's San Francisco, CA
7-14 Slim's San Francisco, CA
7-15 House Of Blues Los Angeles, CA
7-16 X-treme Cameron Park, CA
7-18 Showbox Theatre Seattle, WA
7-19 Roseland Theatre Portland, OR
7-21 DV8 Salt Lake City, UT
7-22 Ogden Theatre Denver, CO
7-23 The Bottleneck Lawrence, KS
7-24 Karma St.Louis, MO
7-25 Gabe's Oasis Iowa City, IA
7-26 First Avenue Minneapolis, MN
7-27 The Rave Milwaukee, WI
7-28 The Metro Chicago, IL
7-29 St. Andrews Hall Detroit, MI
7-30 The Guvernment Toronto, Ont.
7-31 Peabody's Down Under Cleveland, OH
8-3 Bowery Ballroom New York, NY
8-4 Bowery Ballroom New York, NY
06/16/99 - California is under advance order at CDNOW. Click here to order it! Thanks Alexandre once again for this important news.
06/15/99 - If you live or are in the San Francisco area on July 13th or 14th, Mr. bungle will be playing at Slim's both nights. Get your tickets here at Bass Tickets. Thanks Andy for this tidbit.
06/12/99 - California is in advance order at Amazon. Thanks Alexandre for this tidbit. Unfortunately there will not be a digipak version of California - just the jewel case.
05/25/99 - The Web Of Mimicry has put up three sound clips from California. They are in MP3 format. Click here to go to the site. Also Ice Magazine mentioned the new Mr. Bungle album under their release dates.
05/11/99 - As Andy Couch mentioned, don't worry the clips are still up on the UBL HTTP, not on the listening booth. Here they are: The Air-Conditioned Nightmare, Ars Moriendi, None Of Them Knew They Were Robots, Pink Cigarette, Retrovertigo, and Sweet Charity. All I hope is that now that the sound clips have been released by WBR, that they can update the official site. I think they probably will update the site in late May/early June - I would expect it then.
05/09/99 - Get over to this link to hear sound sample from the new Mr. Bungle album at UBL. The samples are these tracks: "Sweet Charity," "None Of Them Knew They Were Robots," "Retrovertigo," "The Air-Conditioned Nightmare," "Ars Moriendi," and "Pink Cigarette." Go there now... you don't know what your missing!
04/21/99 - The Web Of Mimicry has made a couple of announcements in the WoM newsletter. The live Secret Chiefs 3 album from Slim's in San Francisco will be shipping on May 1st or earlier. The album will be called "Eyes of Flesh - Eyes of Flame," and you can purchase it through the WoM. You can also order the Fantomas CD through the WoM.
04/16/99 - The Voting Poll has a new question, so go ahead and vote. Out of 258 votes, 60% (155 votes) of you said you would like to see Bungle try something totally new. I have created a beta frames version (not on the FTP yet), and I'm not sure when I should put it up. It looks good. I am just wondering what you think of this site at the moment. Summer's comin and so is the new record. A busy schedule for everybody as the cold weather (up here) tones down.
04/10/99 - The Web Of Mimicry has been updated. California will be released on July 13th, 1999. It may come in two forms. On as a digipak with a fold-out of the band's original lyric sheet, and the other as the normal regular CD you buy. Tours are being discussed for North America, Europe festival dates, and in Australia, Brazil, and Japan hopefully. Go read it now.
04/01/99 - California has once again been pushed back. Now it's going to be released July 13th, 1999. I hope that this is the last procrastination by Warner Bros. I know they had a ton of problems with management, but come on - this is Bungle's new record, damn it! Also Fantomas' debut is in advance order at CDNOW. So go there now and order it. It's price is cheap.
03/28/99 - The release of California in Europe will be in late June or early July, not May 23rd. California will be approx. 45 minutes long - that's short compared to the previous albums. Here are a few song titles from California: Pink Cigarettes, Retrovertigo, None Of Them Knew They Were Robots, Ars Moriendi.
03/23/99 - May 23rd may be the release date for "California" in Europe. This isn't official, it's from Stefan Negele. Read it off Caca Volante. And by the way, Caca Volante has an Ipecac Recordings news page up. Also Mike Patton, alongside members of Tool, Beck, Hank Williams III, Foetus, David Yow and Leif Garrett, will be guesting on the third Melvins release of this year on Ipecac Recordings.
03/22/99 - Mike patton will be record with André Moraes (a great brazilian guitar player) together with Igor Cavalera and Andreas Kisser for the soundtrack of the movie "NO CORAÇÃO DOS DEUSES" (IN THE HEART OF GODS). This is from Ronald Van der Venne, the webmaster of the Tribute to Mike Patton Page.
03/21/99 - The release date, title of album are carved in stone! (well I hope so). Here's what Trey has to say: "The name of the new Mr. Bungle album is "California. It is finished and is slated for release on June 22, 1999."
03/19/99 - The new album, California, will have ten tracks. This straight from Pick-A-Winner. Also here is Ipecac Records first press release on the new label's upcoming releases. This is off Caca Volante.
03/16/99 - This article from Sonic Net: Mr. Bungle Name Album. Avant-garde noise-rock act Mr. Bungle have set a June 22 release date for their album California. The band decided on the title over the weekend, choosing it because the album's songs, like the state, are "mostly sunny with natural disasters thrown in for good measure," frontman Mike Patton (ex-Faith No More) said Monday in a statement issued through the band's publicist. The album will be Mr. Bungle's first studio release since Disco Volante (1995). Thanks to Pablo Fernandez for telling us all this!
03/08/99 - Yes what you heard is true! The new Mr. Bungle album has been officially announced by Pick-A-Winner. It is called California. The release date seems to be June 22nd. From Andy on the CV2 list we received this, which is what Pick-A-Winner said exactly: "The truth is that WB has had some big name failures like REM recently. They really want and need a big hit. RHCP hurried their process and decided they would like a June 8 release date. Already scheduled for that date are new releases by Bungle, Ministry, Senseless and Cibo Mato. The label called to inform us that the whole company would be focused on RHCP on that date since it is targeted as one of the biggest 99 releases. We were informed that it would probably be in our best interest as far as getting label attention to move. Senseless, Cibo Mato and us decided to get out of the RHCP storm. We don't want that to be an excuse as to why the record got overlooked. It has nothing to do with musical genres and if we did not care we could have kept our date. It IS very frustrating though since we will do half of our US tour before the new record is out." Thanks Andy for this quote. California!
03/04/99 - Another update on the new album from Trey in the WoM mail. Warner Bros. has pushed the new Bungle album to late June, because the Red Hot Chili Peppers want to release their new album on June 8th. This means that the tour will have to be pushed back too. Trey says maybe June 24th will be the release date and in mid-July, the tour will begin.
02/27/99 - Received some word from Trey in the Web Of Mimicry mailing list. Mr. Bungle started mixing the new album on the 26th of February. June 8th is the tentative release date. Five studios have been used to record the album. Also more equipment has been used to record. In the summer, Bungle will begin touring.
02/25/99 - June 8th, 1999 is the announced release date for Mr. Bungle's new and third album. This info in from Pick-A-Winner Management off of Andy's site. Thanks Andy. Save your cash up - it's gonna be another killer album.
02/22/99 - This is new info off Caca Volante - Andy's site. Fantômas' debut album will be released on April 27th, 1999. Woo-hoo!! Thanks Andy.
02/21/99 - On March 12th, Dieselhed will perform in a headline show in Los Angeles; and at South By Southwest festival in Austin on March 18th has been confirmed as the date Dieselhed will perform too. This from the Dieselhed site maintained by Star Leigh Wall.
01/29/99 - Dieselhed's new album Elephant Home Rest is out. It's off the label Bong Load Records. Check their site at www.bongload.com and pick the album up. Thank you Henrik Rost for this info. And also click on my link through to CDNOW - the new Imperial Teen album, What Is Not To Love is on advance order.
01/28/99 - In the March issue of Guitar Player, there is an article on Mr. Bungle (page 33). Duane Allman is on the cover, and at the bottom right corner of the cover it says Mr. Bungle. In it is a two page article about Mr. Bungle's songs, and how the guitar is another instrument applied with the songs. There's a picture of Trey. I will scan that picture, and will type up the article as soon as I can and I'll put it up under the Articles section. Also in this issue is a little tiny article on Imperial Teen's new record What Is Not To Love (page 18). There's a picture of Will Schwartz and a picture of Roddy Bottum. I'll scan those pics for those who want it, and I'll type that article up and send it to whoever needs it. In the article with Trey, it mentions a bit on the new Bungle record - it will have more song elements, not much experimentalism that we're used to hearing. Thanks to Brandi from the CV2 list for telling me about this issue, and getting me to go out and buy it.
01/23/99 - The Web Of Mimicry have just sent out their latest update. Right now in January '99, Mr. Bungle have finished tracking 1/3rd of their album. They've predicted that by the end of this record, they would have had 14 guest musicians. They have 48 tracks, still choosing which ones to cut or dump. Keep your fingers crossed that they'll beat the odds, and make the deadline. Also Secret Chiefs 3 live album "Live At Slim's" is being pushed back a bit in release. And Trey Spruance is featured on one track, playing 12-string guitar, for Eyvind Kang's album "theater of mineral NADEs". Okay that's a wrap for now. Seems like the stuff is developing strong. Check the WoM for there CD Miscellany. By the way, in a recent issue of Kerrang!, Yngwie Malmsteen, a great guitarist was dissin' Trey. Trey called him up ang challenged the master of shred to some guitar playing to see who's better. Yngwie bailed out. I guess he knew he couldn't shred Trey to pieces. Gosh I have lost some respect for Yngwie, who I thought was cool.
01/15/99 - "Who Cares A Lot? The Greatest Videos" will be released next month on February 23rd. It will include these sixteen videos: "Midlife Crisis", "Epic", "Failing To Pieces", "Anne's Song", "We Care A Lot", "Surprise! You're Dead!", "From Out Of Nowhere", "A Small Victory", "Everything's Ruined", "Caffeine", "Easy", "Digging The Grave", "Evidence", "Last Cup Of Sorrow", "Ashes To Ashes", and "I Started A Joke". This video is a mix of live, interview, and the actual videos. Thanks to Levi for pointing out this info from the MTV Headlines site.
01/09/99 - This from Andy - the biggest dope on the latest: Ipecac Recordings is off and running! Distributed by Caroline Records the label was formed and is owned/operated by Mike Patton and Greg Werckman. The first release will be the self titled full length debut of Fantômas (late March/April). The next release will probably be Maldoror (Patton w/ Merzbow). The label has also agreed to help the Melvins attempt to commit career suicide by releasing a series of 3 full length releases in 1999! There are also several other top secret vomit inducing projects in the works. There is also a very strong possibility that Patton and Trevor Dunn will take a 2 week break in the middle of March, after the recording of the new Mr. Bungle album (released 6/6/99) to join Buzz and Dave Lombardo on a mini Fantômas tour in the east coast and midwest. Stay tuned for more info. Thank you Andy Couch, this is amazing.
01/01/99 - Firstly, I wish everybody a happy new year. Take it easy - but don't get too lazy or relaxed. Okay Mr. Bungle will play a few club shows in San Francisco, Los Angeles, and New York in late April or early May. A full U.S. and World tour will start in June. This info is from Andy who got it from their management. Once again Andy accumulates the heaps of info. So only a few months until we may see Mr. Bungle tour again.