the News
---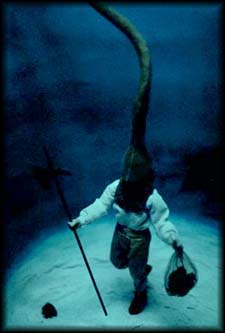 | News of 1998 |
12/23/98 - Mr. Bungle's new album is scheduled to be released on June 2nd, 1999. A single may also be released in May. A blueprint for a tour supporting the album is in the works for soon after the album's release. Thanks to honorable Andy Couch for this huge news. Also Andy's Fantômas section has a new cool navigation code.
12/19/98 - Alright, a new voting poll is up as yoy probably noticed. In the first poll, the question: "Which Mr. Bungle Album Is Your Favorite?", was asked. 105 votes casted said "Mr. Bungle" was the better one, and 89 votes said "Disco Volante". So the first album gets the majority, scoring 54% of the votes. There was a total of 194 votes, since 23/10/98 until 19/12/98 (or 57 days). I urge you to go vote right now if you haven't, cuz the new poll is straight from Trey. He said let's take a poll, and these were the exact questions. So I have put them up, and I hope we and Bungle (hopefully) will get and idea of what sounds good for a new record. Whatever turns up on the disc, I'll buy it for sure, cuz Bungle is always good. Thanks for your vote, and vote now if you've not for the new poll.
12/16/98 - The next Mr. Bungle record will be in a new vein compared to the previous records. Michael Patton says, "Yeah, it's more commercial, there are more pop tunes on it, and that's definitely strange for us. But it's challenging and funny. Once the record comes out, we will tour for the first time. We'll really be able to go out on the road and play like a real band." So basically Mr. Bungle will play more together as a group, than playing individually leaving gaps in between the way they have. Patton is also starting a label with manager Greg Werckman (Pick-A-Winner Management) & they're also on the verge of signing a distribution deal. Patton says "It will be a very artist-friendly label, the only stipulation is that we will only work with friends, I wouldn't be doing it without Greg, I've had ideas like this before that have never gone past the dinner table, but he's a guy I'd trust to make it happen." Thanks to Enunciated Sneeze for this valuable information.
12/12/98 - Fantômas' album is being mixed currently. Secret Chiefs 3 are releasing a Live CD (16 track tape), and will release another disc after that shortly. Mr. Bungle entered the studio on Friday. They are focused and ready to record. They learned the songs quickly according to the WoM. So 1999 will be a good year for us Bunglers. Just stay patient and the good work from Bungle as usual shall appease us all. Thank you Web Of Mimicry for that December 1998 update.
12/09/98 - Thanks to Andy for this info! Fantômas' CD is currently being mixed and will be mastered on Dec. 21st. Fantômas is currently looking at a March release. There is a slight chance of a small Midwest/Eastern US tour for Fantômas to promote the album in March/April. The preproduction of Mr. Bungle's new album is just about finished, and as you probably know, they plan to enter the studio next week. Warner Bros. is pushing for a May release of the new album. The Mr. Bungle touring should begin early summer if the release date stays on schedule. The as yet untitled label that Fantômas will appear on will also release the new Maldoro (Mike Patton and Merzbow) album and the new Melvins album. Also at CDNOW, the sound clips for Who Cares A Lot are up, so go have a listen, for the first time and the next time.
12/06/98 - Thanks to Brian from the Fantomas site for this info. Apparently in Kerrang!, they had this top 100 influential bands of all time and FNM came at #14. Here's what they said exactly: "FAITH NO MORE - For the last 17 years the members of Faith No More have waged war on each other. Not surprising, then, that they split earlier this year. Their seven studio albums showcase their growth from funk-punks on 'Introduce Yourself', to consummate tunesmiths on their parting show, 'Album of the Year'. A collision of punk. hardcore, metal, jazz, funk and odd polka moment, FNM remain one of the most inspired acts of the last decade. (PA) INSPIRED: Deftones, Korn, Fear Factory, Sepultura RECOMMENDED: 'Angel Dust' (Slash/London, 1992)." That shows how good they are, and that of course shows how their music is recognized in Europe and not North America.
12/03/98 - From the SonicNet site, the news on Mr. Bungle is that they will head on into the studio on Dec. 11th at Coast Studios to record their third album. They say that they will record through February, and release in the summer. So goto their site at sonicnet.com and read the article. Thanks to Andy Couch again for pointing this out.
11/28/98 - Simone from Selected Discography of Trevor Dunn has announced Trevor Dunn's new album or project that's out. In the trio are Trevor Dunn - bass, Adam Levy - guitar, and Kenny Wollesen - drums. You can purchase this album, called "DEBUTANTES & CENTIPEDES", from Trevor or Buzz records. But go to Simone's page to know everything on it.
11/23/98 - It seems official to me at least, and Reprise Records have confirmed it too. Faith No More's Greatest Hits album will be released December 8th. It will be one disc, with 23 tracks total. Two live, one demo, six prev. unreleased, and the rest are the hits. Go to CDNOW and do the search for FNM and you'll find the details. Also Dieselhed, Danny Heifetz's other band, has postponed their new album to be released in January. So the release for both bands are set, so just check your local store or order online.
11/20/98 - At the Reprise Records site under the Release Dates, Faith No More's 'Who Cares A Lot? - Greatest Hits is said to be released on December 8th. So get your cash. It'll have bonus tracks I think.
11/17/98 - Thanks to an e-mail on the CV2 list from Scott Tyrcha Jr., at Music Boulevard, another music store over the Internet, you can order in advance, "Who Cares A Lot? - Greatest Hits" from FNM. It has 23 tracks lists, all good, rare, live, demo stuff. The hits. At CDNOW as you know the list price on CD is $24.95, and this has 23 tracks, unless Music Blvd screwed it all up. Go to the FNM section at www.musicblvd.com, and check it out. If this info is for sure incorrect, tell me and I'll post the real thing up when the info is released. Perhaps this update may not be uplifting, since I hear that Music Boulevard is pretty unreliable.
11/10/98 - Finally the Web Of Mimicry has been updated, so get yourself on their mailing list now if you wanna know the latest stuff on Bungle. They have made final statements like "Mr. Bungle is now officially working on the new album". Their will not be any covers or redone hits, just new material, and is said to have already approximately thirty songs written. Just which ones to cut after they demo it, will be the question. But it will be out after Summer '99, so don't get excited yet. There is no working title either, so veto that. And no questions will be answered about the album. So lets be patient, and take each update from the site/mailing list as it comes, cuz when there is a release date & tour schedule, then we can go nuts!
11/03/98 - "Who Cares A Lot - The Greatest Hits" from Faith No More is in advance order at CDNOW, so if you have a bad record store go order it now! It's expected to be released on December 1st. Look for it, and hopefully it will be with the second CD, which is supposed to be a bonus disc with two live tracks & six prev. unreleased tracks. Also the album will have "I Started A Joke" (the first single) on it.
10/18/98 - I'm a little slow right now, but I got the word that Reprise Records have confirmed 24/11/98 as Faith No More's release date for their greatest hits album, "Who Cares A Lot". Yay!
10/11/98 - Alan Osman from the CV2 e-mail list has read that from Beat Magazine on 7/08/98, it mentioned that: "Igor Cavalera will play on the upcoming Mike Patton solo project. The ex-Faith No More frontman has asked Igor to guest on this project which is said to be in a pop vein". That's crazy for Patton, cuz he's got so much work. The Fantomas album recording & tour, Mr. Bungle's recording in December, the new Faith No More's greatest hits, and now another solo album, though this is all cool. Probably I think he'll release it off John Zorn's label Tzadik.
10/07/98 - Big friggin' news thanks to Jessi & Brian, on the CV2 mailing list (the second Caca Volante mailing list). Apparently you know about Faith No More's greatest hits album coming sometime, "Who Cares A Lot". Fantomas have entered the studio, October 2nd, and will be there for fourteen days recording their album before a small West Coast tour. They will release in Spring of '99. Okay, besides those things involving Patton, Mr. Bungle will begin recording their third album in December, according to Greg Werckman of Pick-A-Winner Management. They will self-produce it, and release in May of '99, so save your cash. No excuses! The album will be released on Warner Bros. Records, and will be recorded in a San Francisco studio. Jessi & Brian has told us the important news thanks to an article she read by Carrie Borzillo of Rocktropolis/Allstar Magazine. Thank you both!!!
10/02/98 - Mike Patton has written lyrics, and recorded a new song with Kodo & Sepultura called "Diary Of A Drug Fiend". It was originally written as "Kamaitachi". Patton did the vocals on that track.
09/20/98 - Trey Spruance has just given us news that there will be no Mr. Bungle tour.
09/15/98 - Pick-A-Winner Management has now announced the second half of tour dates for the Fantômas West Coast tour. Thanks to Andy Couch for this info. Check the dates at his site, Caca Volante under the links section.
09/14/98 - I have done finished up a load of updating, primarily the discography section, so take a look. Also I have added new images as headers, instead of boring text, and I got rid of the stupid underlinings. Also if you haven't bookmarked this site, and you forget the URL, you can just type in this: http://bungle-grind.home.ml.org. It will redirect you to the front page. Of course if there's some news floating about Mr. Bungle, or what is related to it, then updating is never complete, so don't be shy to send in news if you got some.
09/02/98 - Pick-A-Winner Management has announced the first half of tour dates for Fantômas's West Coast tour. They will kick off the small tour in Vancouver, B.C. Then the second half of the dates should be announced. Also the rumor heard from Caca Volante is that Fantômas will do an East Coast tour before their debut album sees the light of day or dark of night. So, I wonder now, since Dieselhed is going to release their new album and tour, and Fantomas will tour again, will the recording for Mr. Bungle's new album be delayed, since the members are kind of separated for now. I'll try and see and then post what's going to happen for sure.
09/01/98 - Danny Heifetz's other band Dieselhed are going to release a new album on Bong Load Records, called Elephant Rest Home. The big day for you Dieselhed fans is September 22. Also, Dieselhed will do a tiny tour in early November with Babe The Blue Ox, who are releasing a new album soon. Check out http://dieselhed.com for the latest news & previews for the new release.
08/14/98 - Yesterday night I e-mailed the Web Of Mimicry interrogating about the next Mr. Bungle album. Since Trey Spruance was on tour, here's what the substitute webmaster had to say: "I'm forwarding your message to Trey who is on tour right now. I think they're thinking Spring or Summer of 1999 for a release date."
08/12/98 - I was just at the Caca Volante site, and I read that from an undisclosed source, Mr. Bungle will perform a small tour in November on the West Coast. Also the Secret Chiefs 3 will be doing a small tour as well.
07/28/98 - Michael Patton will appear with Jason Newsted, Jello Biafra, Lemmy Kilmister for a benefit show by Sepultura, called "Noise Against Hunger" on August 15th at the Anhembi Fairgrounds in Sao Paulo, Brazil. Patton will probably be singing on "Lookaway", possibly "Roots Bloody Roots" and more. Tickets are small fees, but to get in you must bring at least 1 kilogram of food.
07/20/98 - Rumor is that the new Mr. Bungle album, coming in the first quarter of 1999, would be called Elostrotica.
07/16/98 - Word is that the Fantômas album is being held up a bit, since Mr. Bungle will begin recording their third album.